About
Continuously Protecting the Purchasers of Power.
Naya Energy protects businesses from the detrimental impact of rate changes, the unintended consequences of equipment going bad, and the misalignment of vendors' solutions to your specific needs and goals.
We use state-of-the art analytics to help businesses understand their energy consumption with real-time data. We make this energy data actionable by providing transparent insights that drive better decisions in order to save money, time, and resources.
Naya Energy leverages IoT technology to measure electrical usage and issue custom recommendations to increase efficiency and decrease operating costs. By monitoring your devices, we can also issue alerts when specific units are under-performing or are at-risk of breaking, before something goes wrong. As a result, your company can avoid losses from unscheduled downtime of critical equipment while saving 10-20% in your electricity cost.
Powered by technology and data. Driven to reveal the facts.
There's more to Naya Energy than the data we provide and the technology we use. Our mission to protect the Purchasers of Power is shaped by our strong values, centered around family and trust, coupled with a social responsibility to expose the truth.
As your trusted energy management partners we promise to:
Earn your trust by being honest. We won't tell you what you want to hear, instead we will listen to your needs and provide complete transparency with data-driven solutions.
Protect you from deceptive claims and vague excuses on unexpected charges made by utility companies.
Lead by example in taking environmental responsibility to reduce wasted energy by equipping you with actionable data.
Benefits of Naya ESP
Cost-Effective
Data-driven technology helps customers realize a 15-25% savings on their electricity bill
Versatile
Naya ESP is the best solution for managing your equipment's energy use, whether it is three-phase or single phase
Transparent
Naya ESP provides transparency to where and when costs are incurred, and we provide you with a monthly report detailing suggestions on how to save on energy costs
Knowledge
Naya Energy was developed by a group of experts in telemetry data and how devices use energy
Control
Naya provides the ability to control your equipment based on energy costs. For some types of equipment, Naya provides automated control based on your parameters
Equipment Wellness
By monitoring the health of your electrical devices, you can avoid major equipment downtime
Award-Winning Technology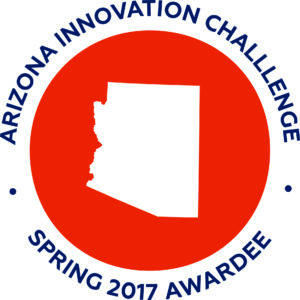 In spring 2017, Naya Energy won the Arizona Innovation Challenge (AIC), a technology commercialization challenge, powered Arizona Commerce Authority, for the world's most promising technology ventures.
AIC winners are commercializing their technologies, and with their business growth, literally changing the way the world works: advancing solar technology on the global landscape; creating more effective ways of detecting breast cancer; streamlining blood-testing techniques to improve the diagnosis of multiple sclerosis. And that's just the tip of the iceberg.